No, insurance companies should never get all your medical records. They need only those related to your injuries from the accident when the time is right.
You should not sign a release that covers their access to all your records. Instead, you should seek the help of a personal injury attorney that will gather and provide the insurance company with the documents related to your accident. These might include your initial diagnosis report, treatment records, prescriptions, surgery records, etc.
An insurance company should never be able to view records from your past. Do not disclose information about preexisting conditions or anything that could affect your claim.
In 1996, the federal law Health Insurance Portability and Accountability Act (HIPAA) was passed to protect individuals' medical records and information. This act requires national guidelines for the protection of such information.
It applies to all healthcare providers, which means that to release your information to anyone (insurance companies, lawyers, etc.), you must provide them with a signed HIPAA form.
If you are unsure what you can release, discuss your questions with a Patterson Law Group lawyer. They will help you decide what records are related to your accident and could help increase your claim. They will also deal with the insurance companies to ensure that you don't lose important information.
Speak To A Personal Injury Lawyer Now
Why the Insurance Companies Need Your Medical Records
When you are in a car accident, you are likely to suffer an injury. In 2019 alone, the United States saw 1,949,588 crashes that caused injury or death. According to the Texas Department of Transportation, "256,338 people were injured in Texas motor vehicle traffic crashes in 2019."
Some of the most common injuries seen in these accidents include:
If you have been injured in a car accident, you will need medical treatment for your injuries and documentation of the severity to which you were injured.
After receiving treatment, you will have multiple medical records. These records will contain all information about your state of health after the accident, what treatment was given, and potential ongoing treatment for your injuries.
Insurance companies want to see your current and past medical records to limit their liability for your injuries. They are trying to determine if your injuries were caused by the car accident or before the accident.
Insurance companies will l do everything in their power to pay the least amount possible. These companies want to make money, not lose it.
Because of this tendency, you should discuss your case with a personal injury lawyer near you before you turn over your medical records.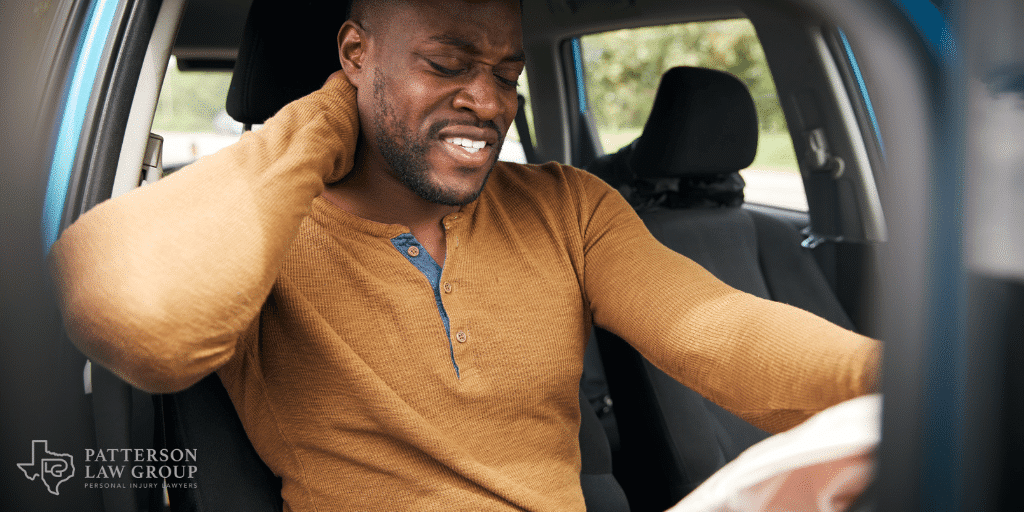 Should I Release My Medical Records to Another Driver's Insurance Company?
You should not release your medical records to another driver's insurance company until you have spoken to a lawyer. The other driver's insurance company wants to pay as little as possible for the damage caused and will likely attempt less your injuries.
If the opposing insurance company asks you to provide records, seek guidance from an expert personal injury lawyer in your area.
Never sign a medical release that the other driver's insurance company sends you. Instead, talk to a lawyer at Patterson Law Group and let them help you determine the records you should provide and when to offer them.
In some cases, you will want to wait until you have received further treatment before releasing records. This may help you earn all the compensation you deserve in a personal injury case due to ongoing treatments.
Speak To A Personal Injury Lawyer Now
Can Insurance Companies Access My Medical Records Without My Permission?
The Health Care Insurance Portability and Accountability Act ("HIPAA") precludes insurance companies and other third parties from accessing your medical records without your permission. You have probably seen and signed off on HIPAA notices when you have had appointments with your doctor. That same law guarantees the privacy and confidentiality of the medical services you need after you suffer injuries in an accident caused by someone else's negligence.
When you seek to recover compensation for your injuries from a negligent party's insurance carrier, you should understand that HIPAA:
Gives you absolute control over your healthcare records.
Sets firm boundaries on how those records can be used and the parties to which they can be released.
Imposes restrictions on your doctors and caregivers and establishes safeguards that they must follow to protect your privacy and confidentiality.
Holds violators of these restrictions accountable and exposes them to fines and criminal penalties for all violations of patient privacy.
The bottom line is that HIPAA gives you, rather than any insurance company, the authority to establish how your medical information can be used. Rather than just signing those records over to an insurer after you are injured in an accident, you will be better served by retaining a knowledgeable accident and negligence lawyer. They can review those records and limit their disclosure to the bare essentials. Your lawyer can also use those records for your benefit to demonstrate how another party's negligence resulted in your injuries. Those records can also show the medical costs and expenses you incurred to treat your injuries.
Your medical records are like any tool. They can be put to their best use and for your optimum benefit when they are in the hands of an experienced attorney.
Contact a Texas Personal Injury Lawyer Today
If you have been in a motor vehicle accident near Fort Worth, Texas, CallPatterson Law Group at (817) 784-2000. Our attorneys are passionate about getting justice for our clients, and we won't take a penny unless we win your case!
We won't allow insurance companies to take advantage of you and try to steal away your private medical records. Accidents are stressful enough without having to worry about insurance companies taking advantage of you. A Patterson Law Group attorney will be there for you to deal with insurance companies every step of the way.
If you are concerned about dealing with insurance after your accident, know that you are not alone. Get in touch with us today to get the help you need to finish your case and get your life back on track.